For more information on how you can sign up call (877) 360-1660

Mass Save® HEAT Loan
---
The Sponsors of Mass Save® are buying down the interest rates to make energy efficiency more affordable for Massachusetts residents. With our HEAT Loan, you could qualify for a loan of up to $25,000 toward qualified energy efficient home improvements with terms up to 7 years, depending on your Sponsor and the loan provider.
To get started, call Mass Save at 866-527-7283 to schedule a Home Energy Assessment. A Mass Save representative will review the results of the assessment, let you know which improvements would be eligible for HEAT Loan financing, and give you all the paperwork you need.
Eligible Upgrades:
Heating System Replacement
Water Heaters (including solar options)
Central Air Conditioning and Heat Pumps
Insulation & Replacement Windows
Sign up for Mass Save® HEAT Loan
Residential Rebates and Incentives
---
Mass Save® rebates and incentives may be available to homeowners, renters, and landlords. Being more energy efficient will pay off with lower energy costs and improved home comfort.
---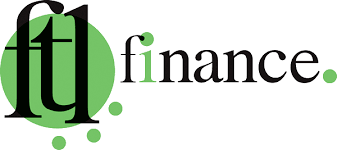 FTL Financing
---
FTL Finance offers convenient fixed interest rate financing for residential HVAC (heating, ventilation, and air conditioning) equipment purchases. Our outstanding customer service provides rapid turnarounds and fair evaluations of entire credit histories, not just score.
FTL Finance specializes in lease financing of HVAC equipment for residential properties since 1996. By working with contractors across the country we have built a rapid response financing system customized to your needs.
For more information on how you can sign up for our financing options please call (877) 360-1660
We are a Bryant Factory Authorized Dealer
When choosing a dealer, look for the Bryant Factory Authorized Dealer symbol, which means your dealer has met the highest standards for superior skills, service, and a promise of 100% satisfaction guaranteed.*
Bryant dealers are highly trained to listen and respond to meet your needs. This training, along with the latest products and technology allows them to deliver the most up-to-date home comfort solutions. Dealers participate in special training throughout the year to provide solutions, installations and services to satisfy you, the homeowner.
We service all Brands

Murphy's Air Conditioning, Heating, and Plumbing
July 30, 2018
2021/12/06